Hi Everybody!
This is major release with a bunch of QoL new features! But before diving into the changes, take a moment to consider supporting us!
NEW FEATURES:
Dark/Light background options.
We includede a toolbar for import/export and other common settings, as this is more usual in this kind of apps.
Each sprite has its own spinbox for setting the scale.
"Scale All" and "Scale Selected" features.
"Zoom to Fit", "Reset Zoom", "Center to Origin" features.
Image metadata at bottom-right.
Zoom indicator and shortcuts cheat-sheet at bottom-left.
Multiple Sprites:
Now ScaleNX supports importing and exporting multiple sprites. Just drop the png files into the app, or import them through the file menu, and start working with them!
Lastly, here you have a screenshot of how the current version looks like! I hope you enjoy it!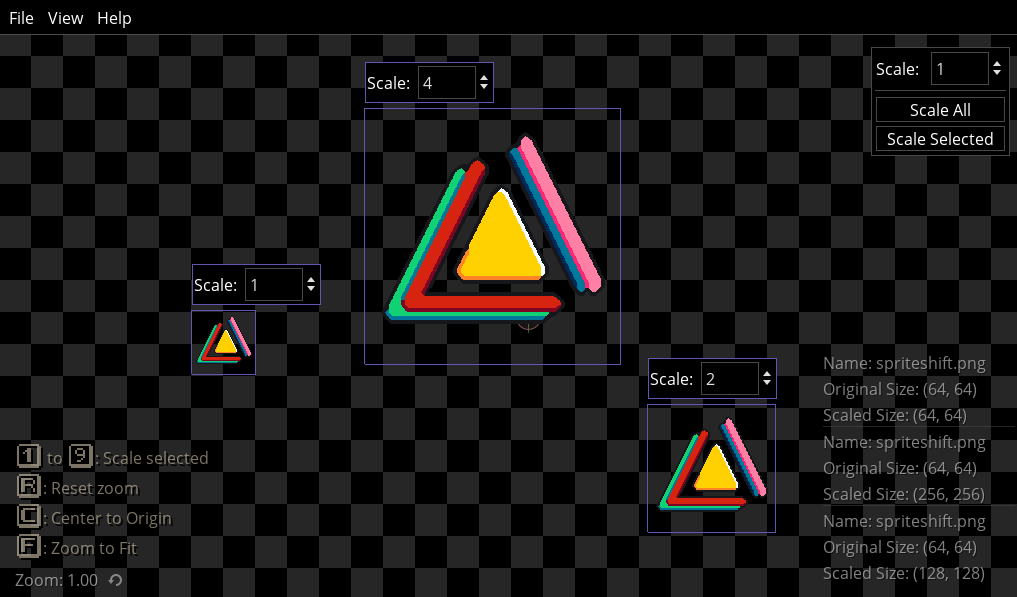 Files
HTML5.zip
Play in browser
Nov 22, 2021